Lemon Meringue Marshmallows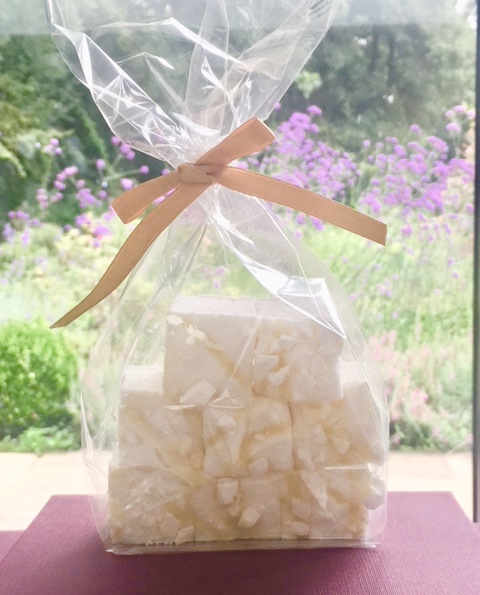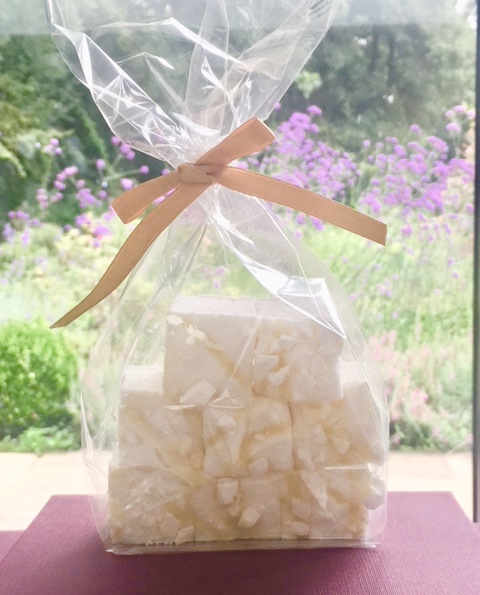 Lemon Meringue Marshmallows
Available summer 2019 for a limited time only…
Deliciously lemony soft marshmallows, melt-in-the-mouth texture, drizzled with lemon curd and generous chunks of meringue. Perfect summer treats.
Pack of 8 marshmallows. Shelf life 2 weeks.
Ingredients: marshmallow contains glycerine, invert sugar, glucose syrup, caster sugar, lemon juice, (FISH) gelatine, confectioner's sugar, cornflour, salt and water. Lemon curd contains sugar (SULPHITES), pasteurised whole egg, concentrated lemon juice, butter (MILK), gelling agent (Agar), salt, lemon oil. Meringue contains sugar and pasteurised egg white.