Luxury Toasting Box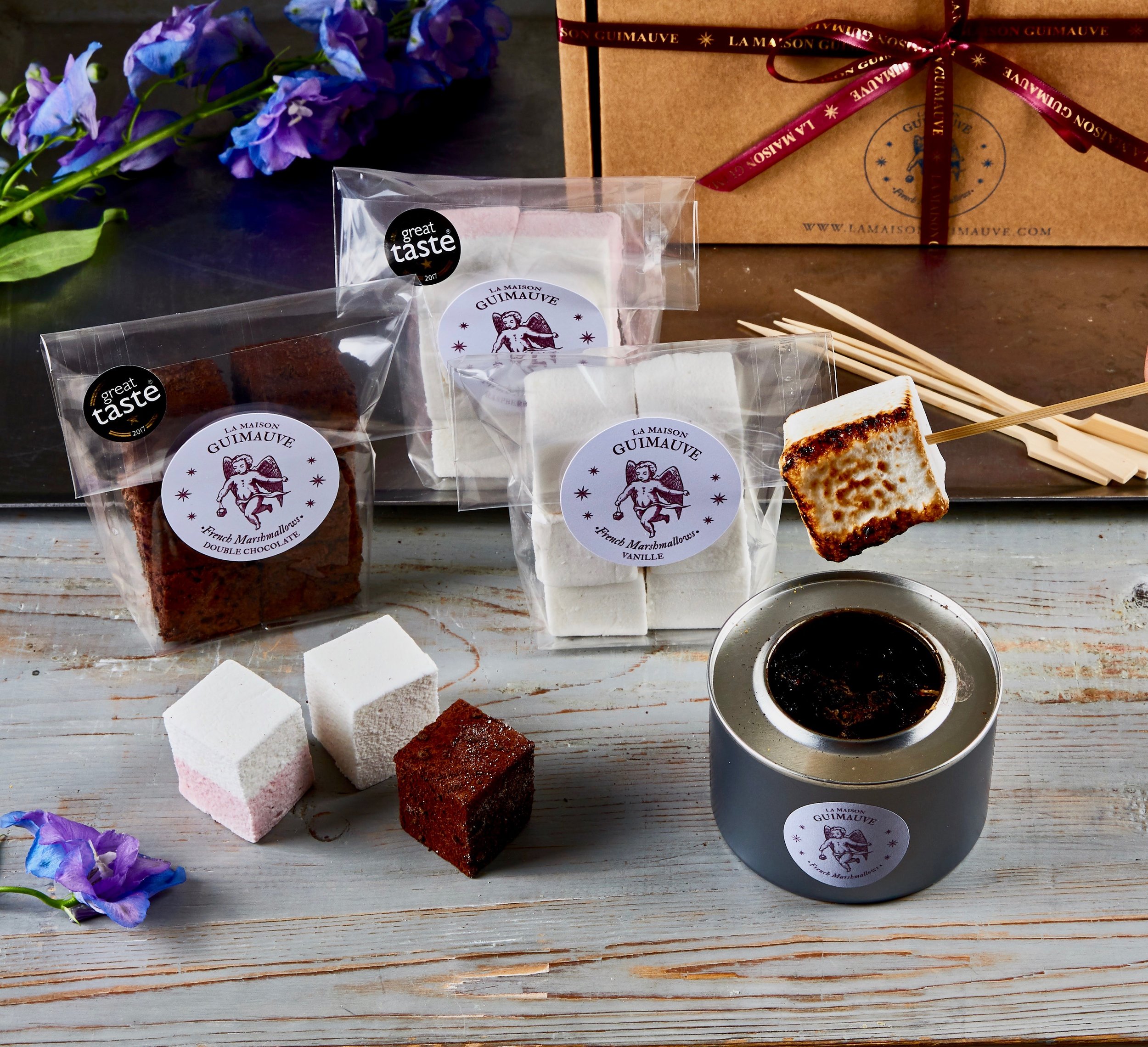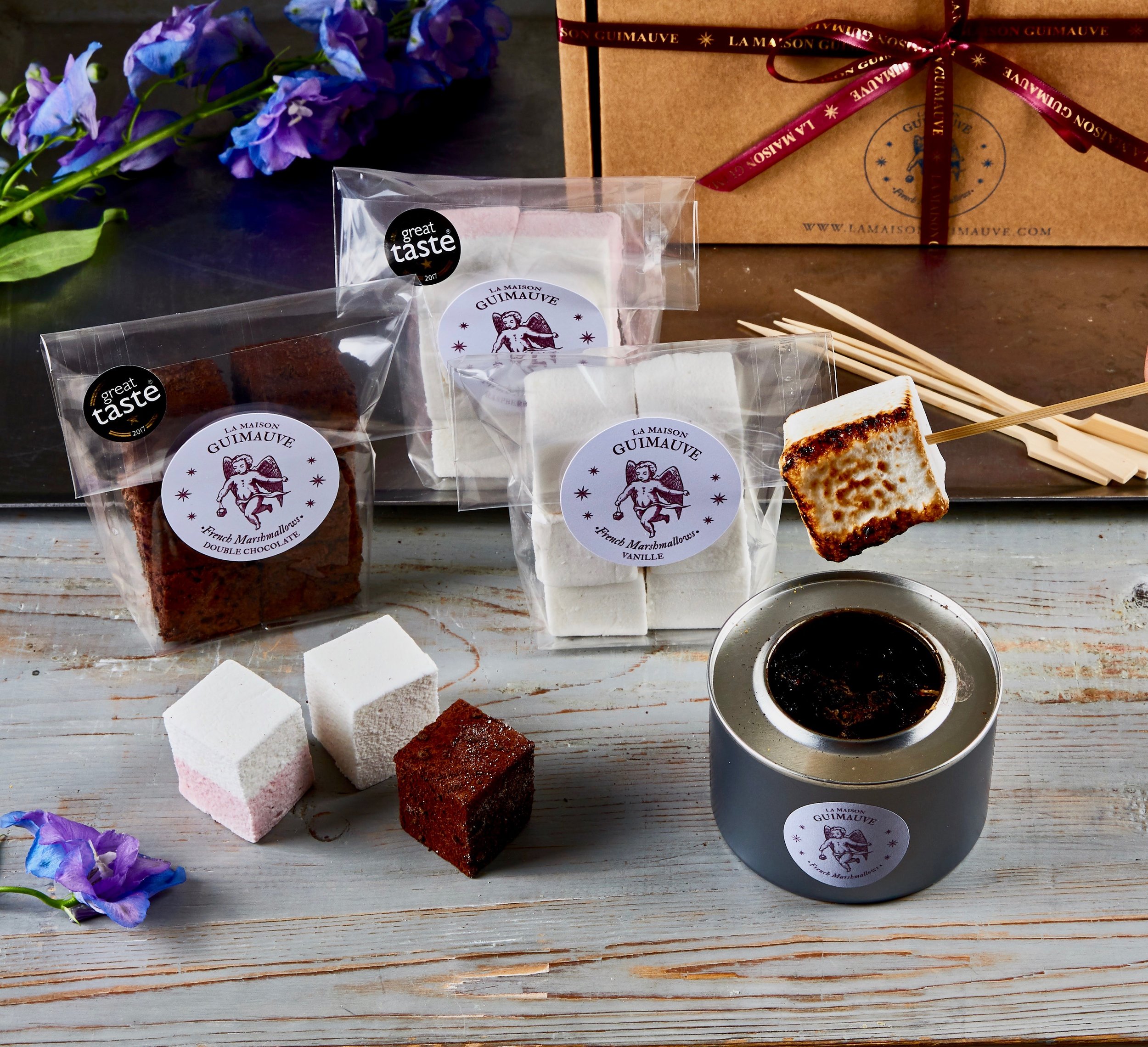 Luxury Toasting Box
"The service from this company was fantastic, definitely went above and beyond all expectations at a very busy time of year (I ordered just before Christmas). The product was beautifully presented and was given as a gift to much delight from the recipient! Highly recommended!!"
"I haven't used the burner yet but I can say that the marshmallows are fab from a previous order. Looking forward to surprising my dinner guests with the toasted variety using the burner at the table. I hate having to make desserts when I'm entertaining so this sort of treat fits the bill for me."
For young and old alike, this is the ultimate in marshmallow fun - guaranteed! There is nothing better than fresh marshmallows gently toasted over our gentle brazier. The outer layer turns to a chewy caramel while the inside fluff melts into delicious creamy mallow - bliss!
Our Luxury Toasting Box contains your choice of 3 bags of our delicious marshmallows (6 mallows per bag) in Vanilla, Double Chocolate and Raspberry Lemon flavours, 8 bamboo skewers and a smokeless and odourless brazier which is easy to light and burns for up to 2 hours.
Marshmallows shelf-life approx 3-4 weeks from receipt.
The brazier can be extinguished as required and relit on another day.
Serving suggestion: Gently warm the marshmallows on the skewer and drizzle with salted caramel sauce. Allow them to cool sufficiently before eating. Truly delicious!
Danger - do not leave a naked flame unattended